Keepsake Exchange
October 2022
Participants in
Keepsake Exchange
selected a piece of my flash (a pre-drawn tattoo design) for me to tattoo on their bodies. Flash offerings consisted of chunks of a larger tattooed piece, (
Motherboard, 2022
) and drawings of things in my own life that remind me of comfort, home, and tenderness. In exchange for a tattoo, participants were asked to bring me a token from the heart – something they wanted me to keep, cherish, or remember them by.
Most things we treasure in life feel priceless.
Keepsake Exchange
explores giving and receiving beyond monetary transaction, investigating how and why we make meaning and the marks we leave on one another.
Funded in part by the Cornell Council for the Arts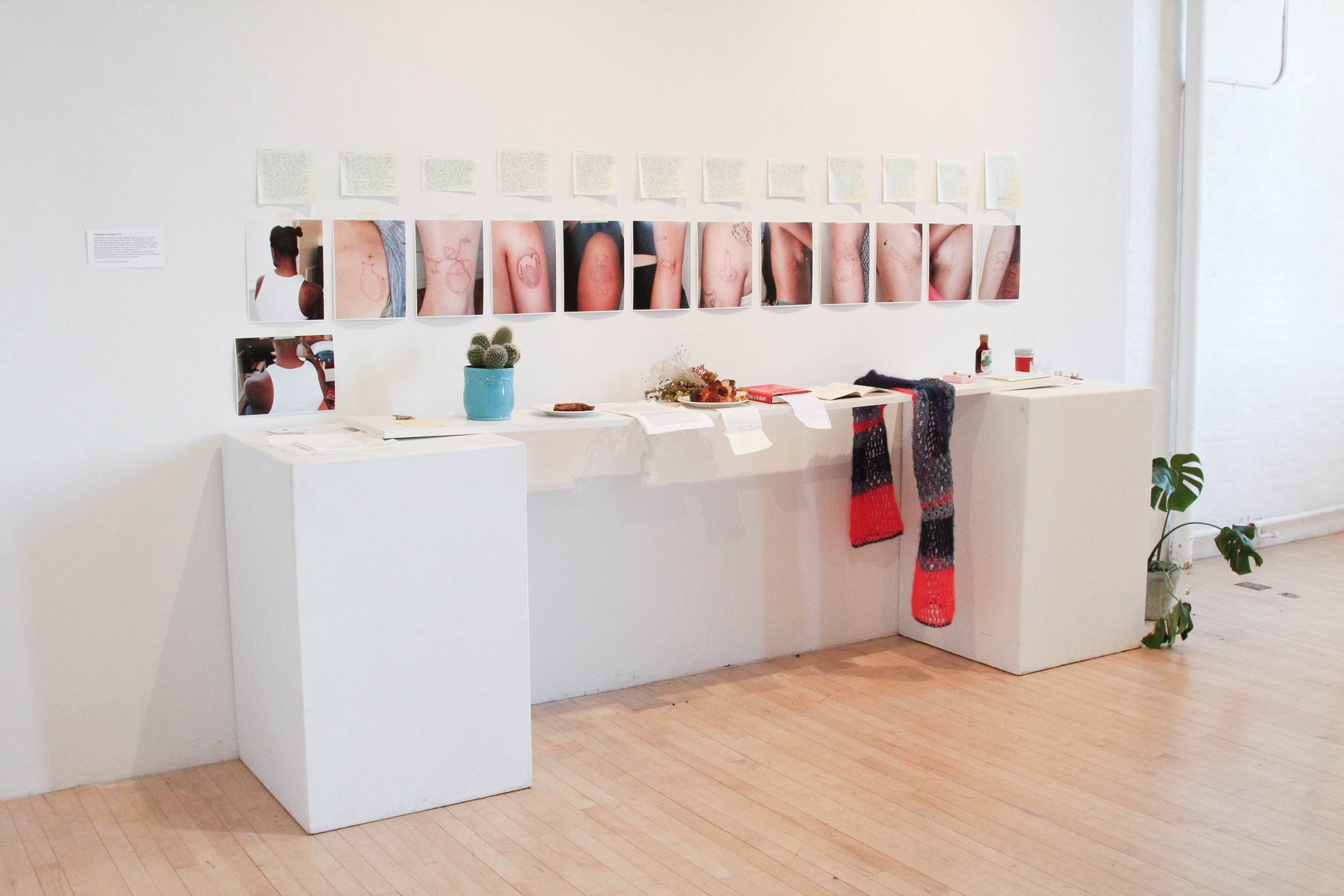 Khaly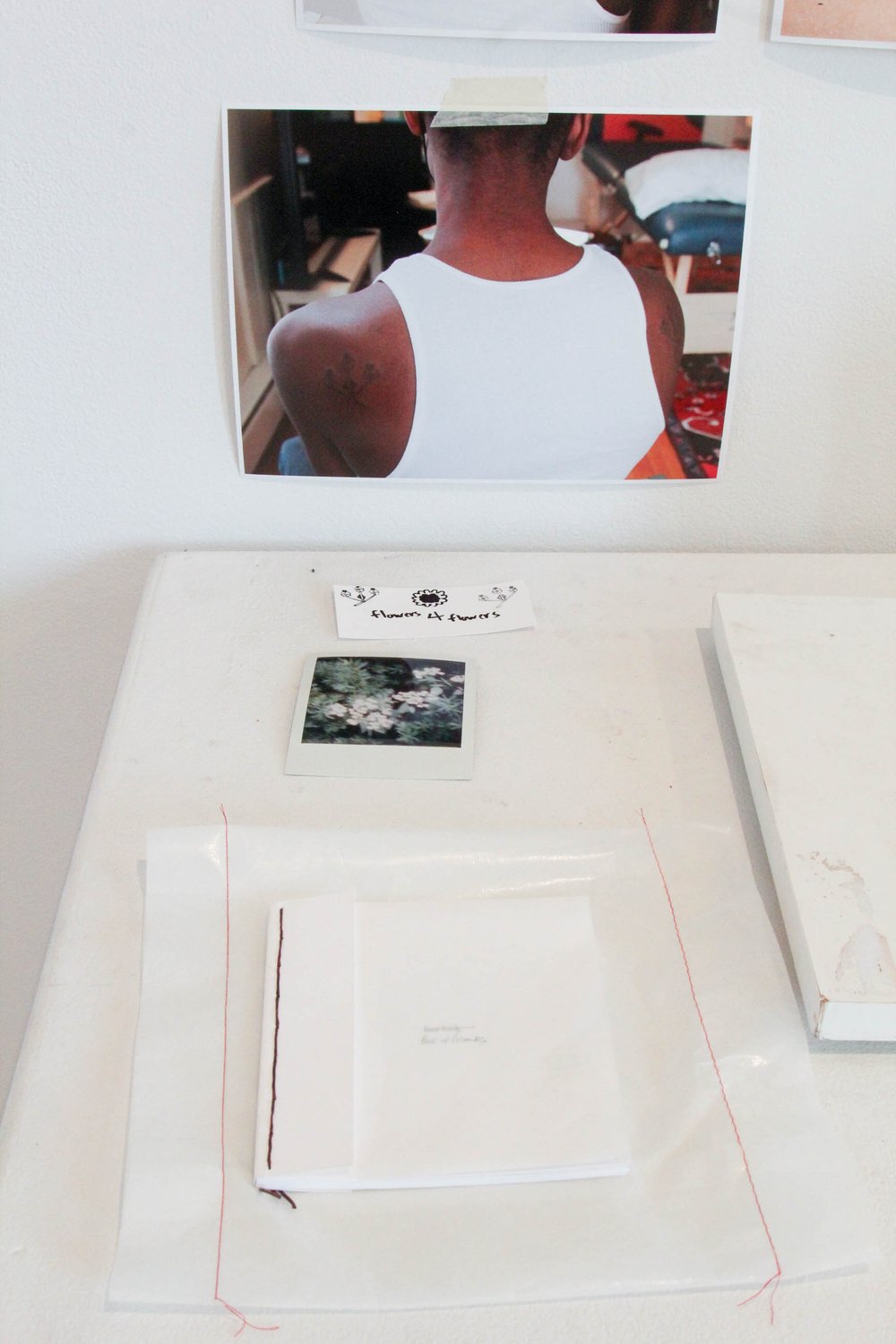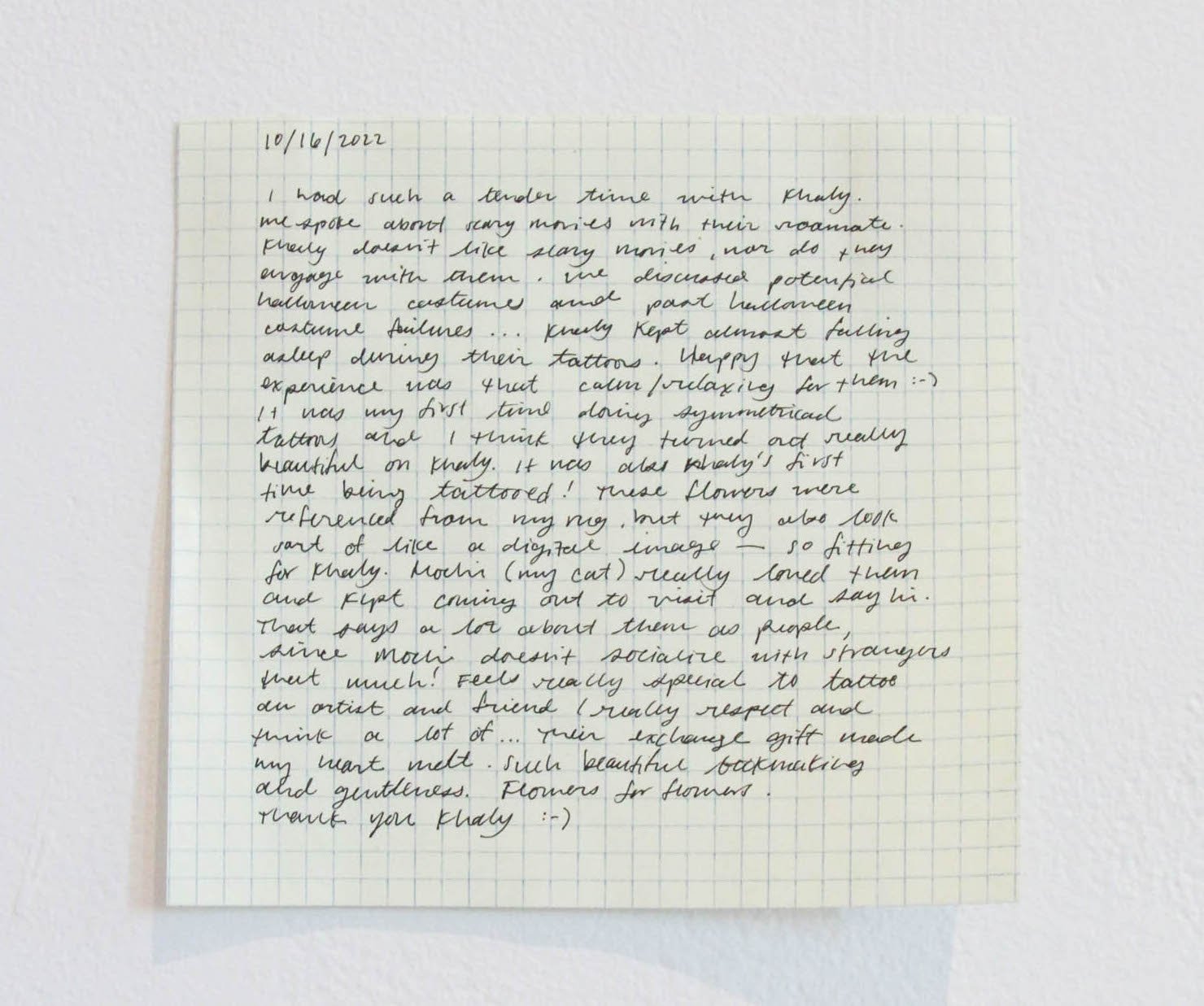 Hana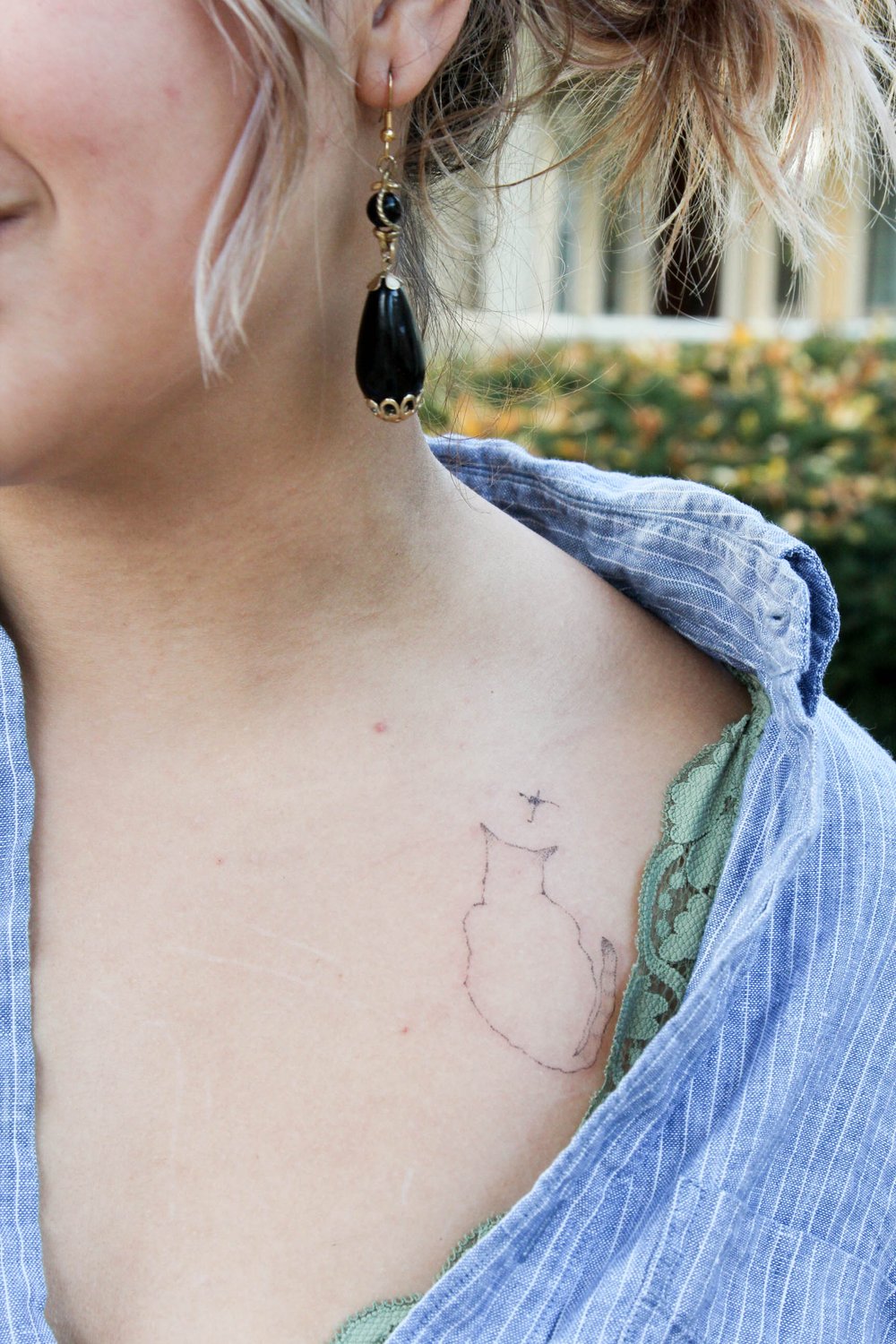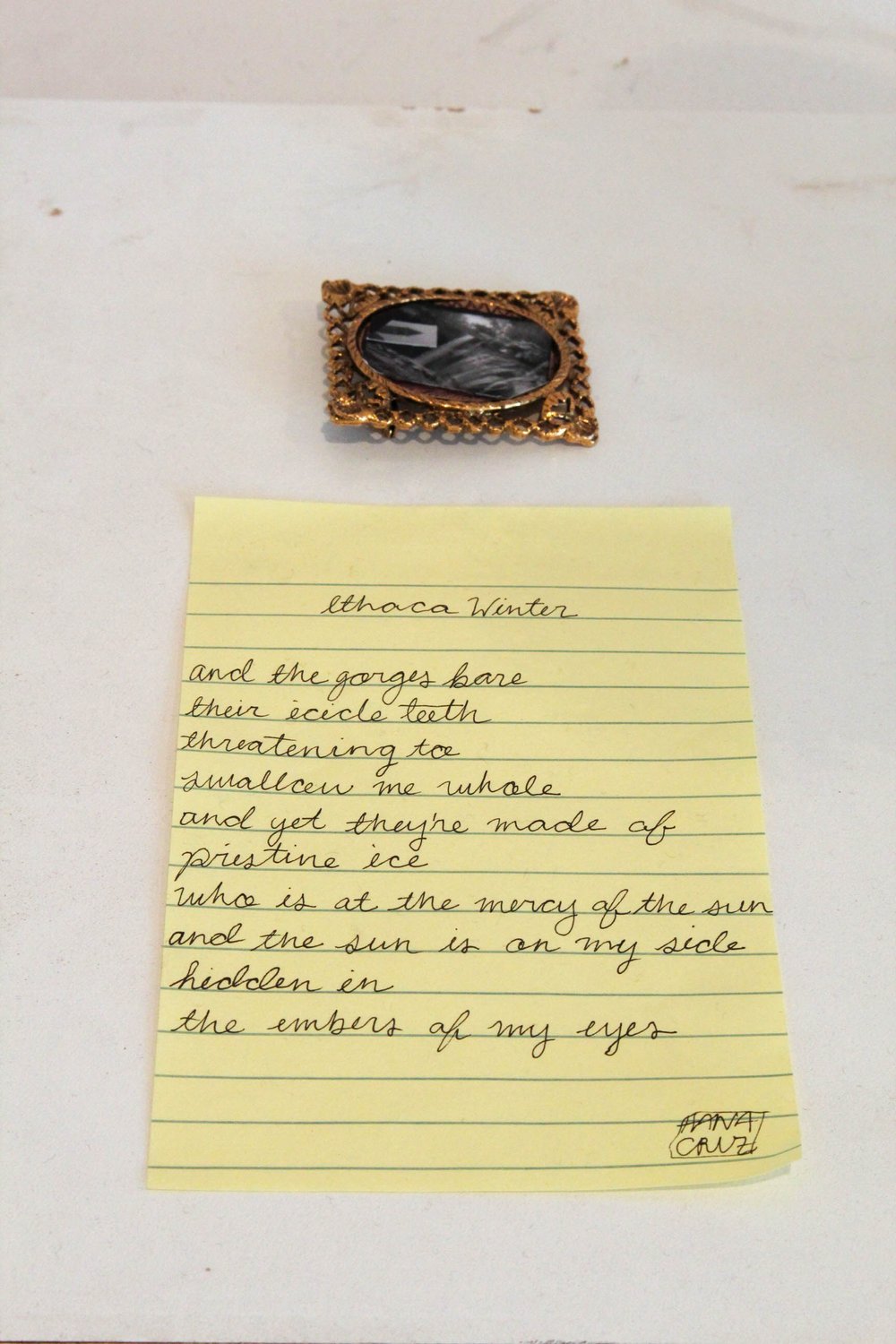 Sydney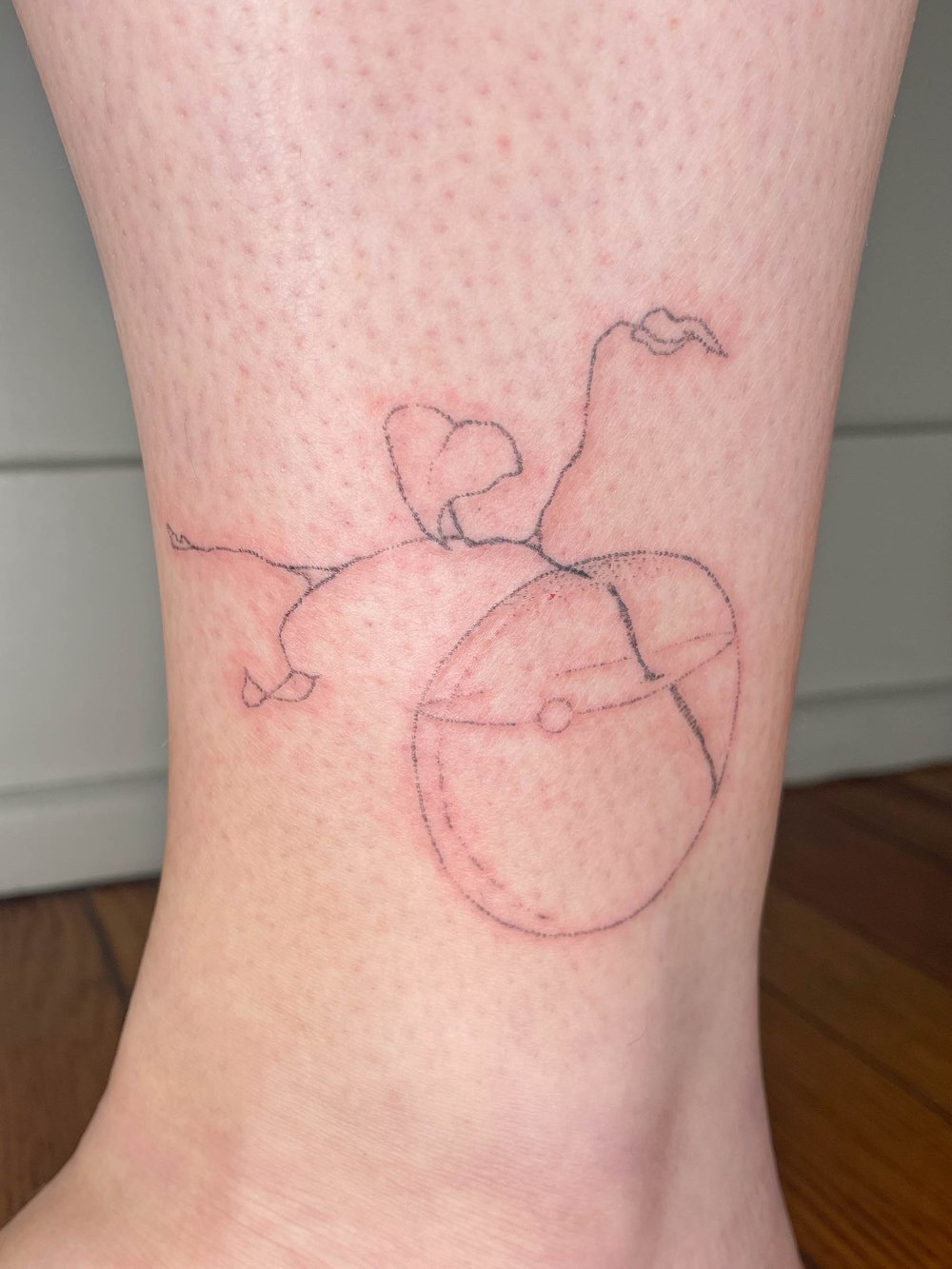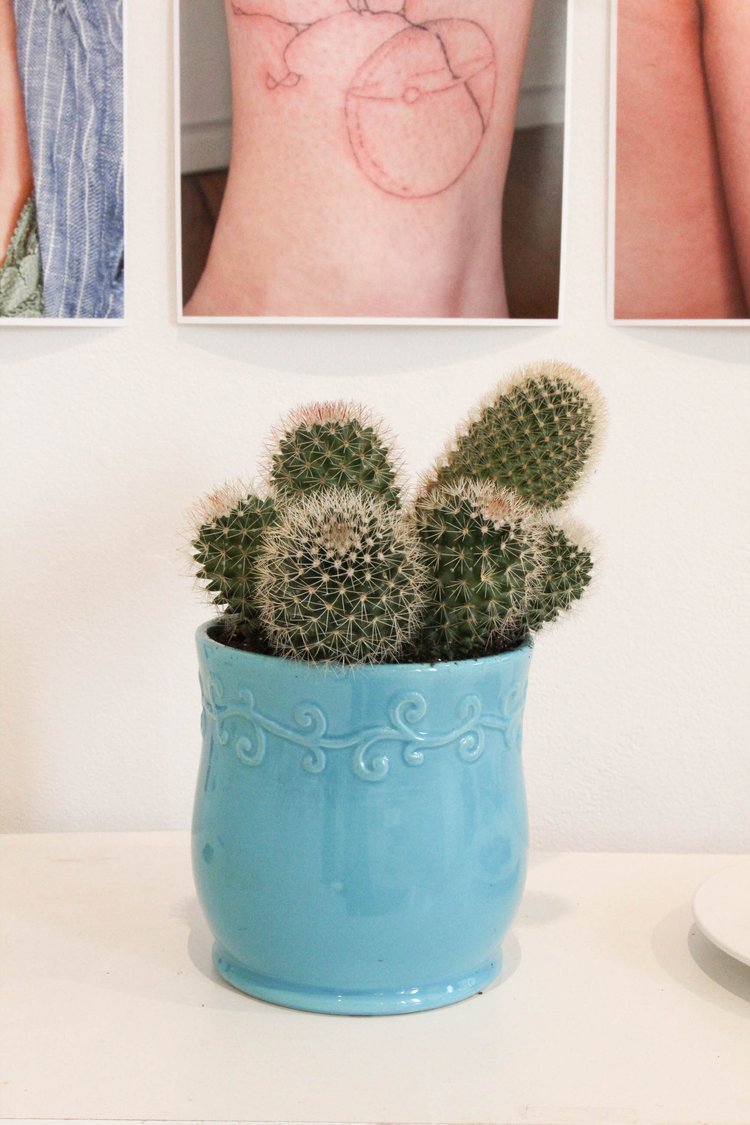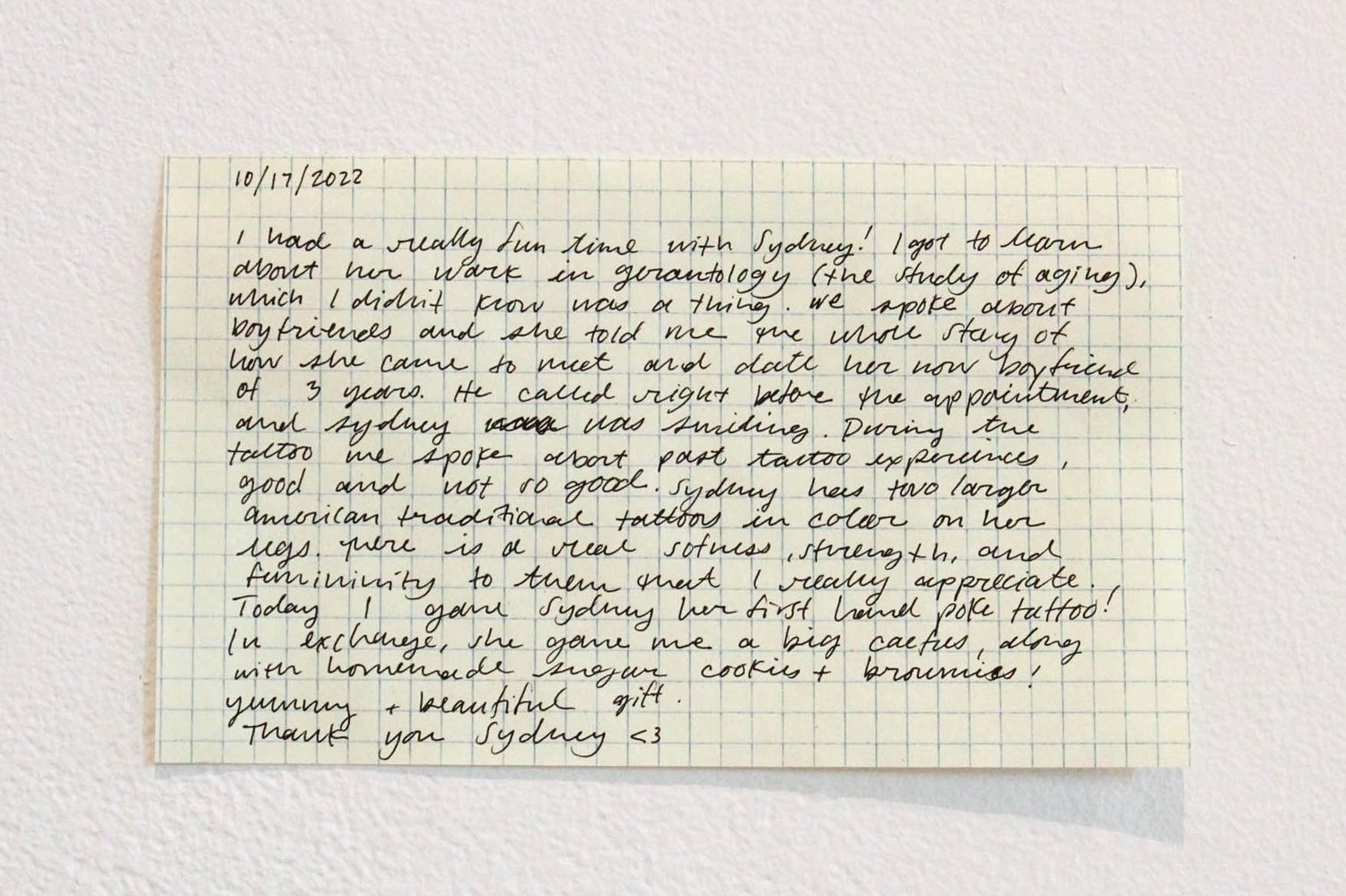 Yaoyao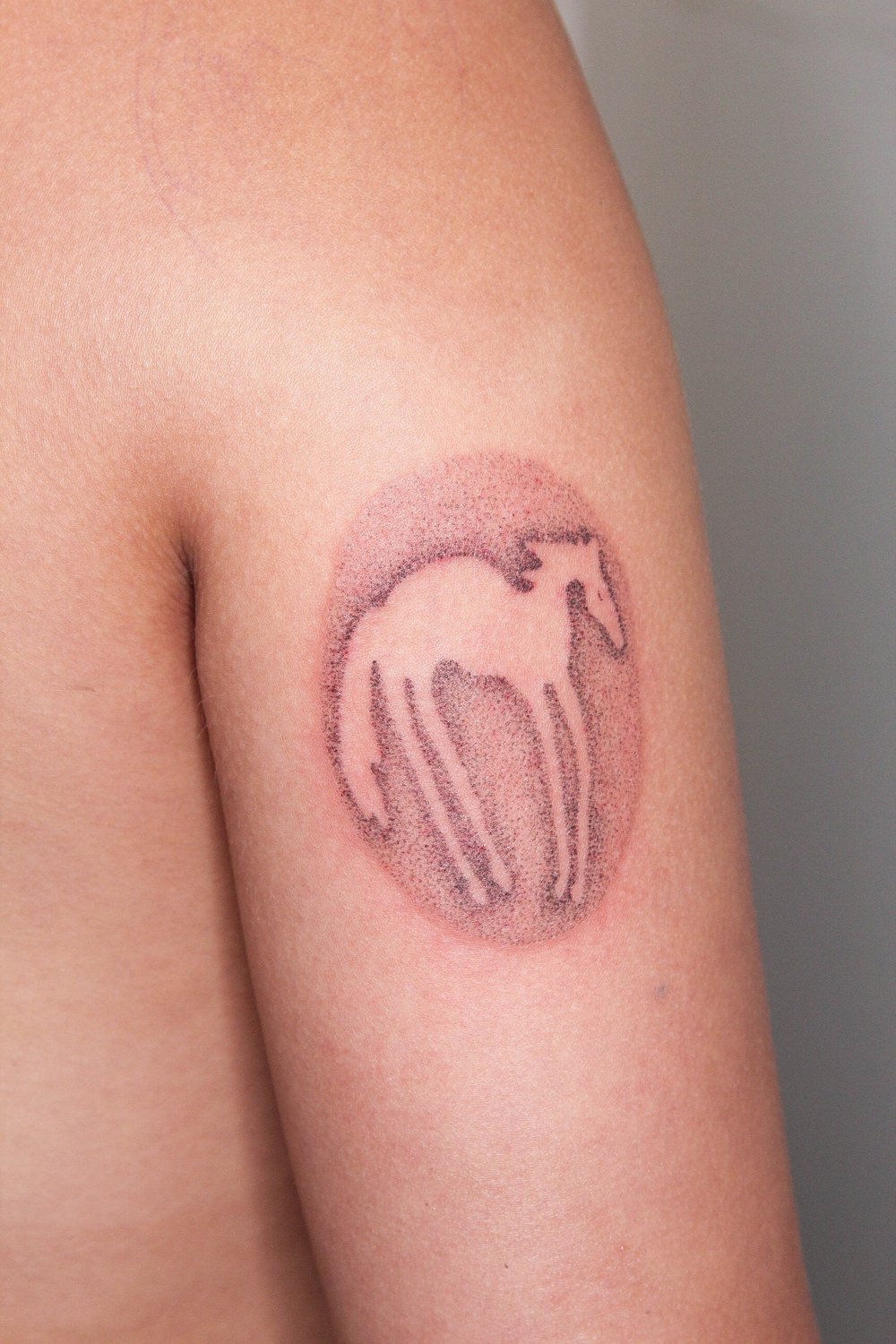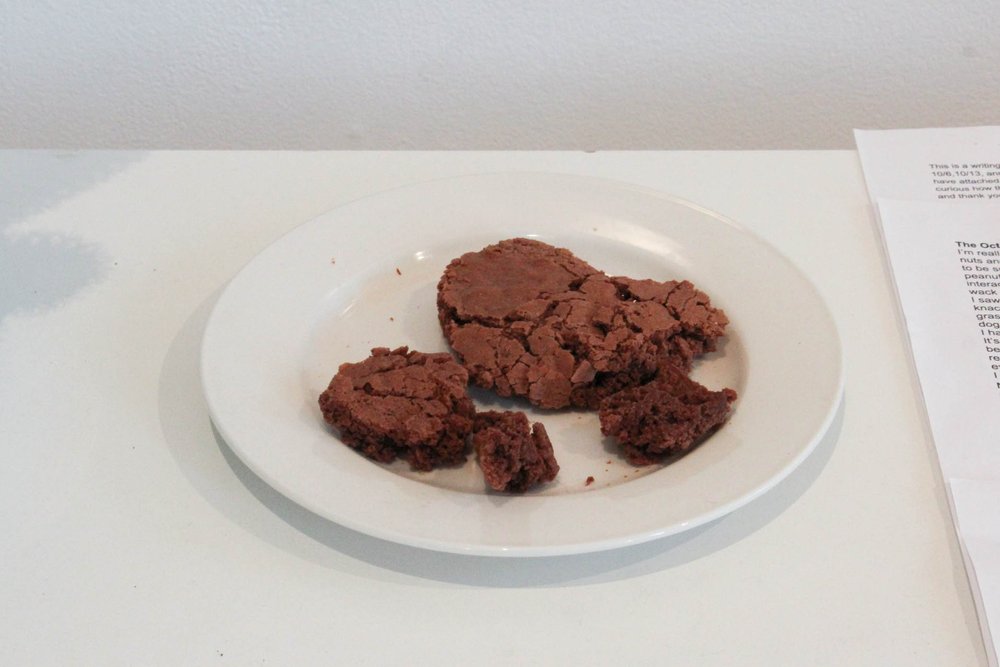 Althea

Philly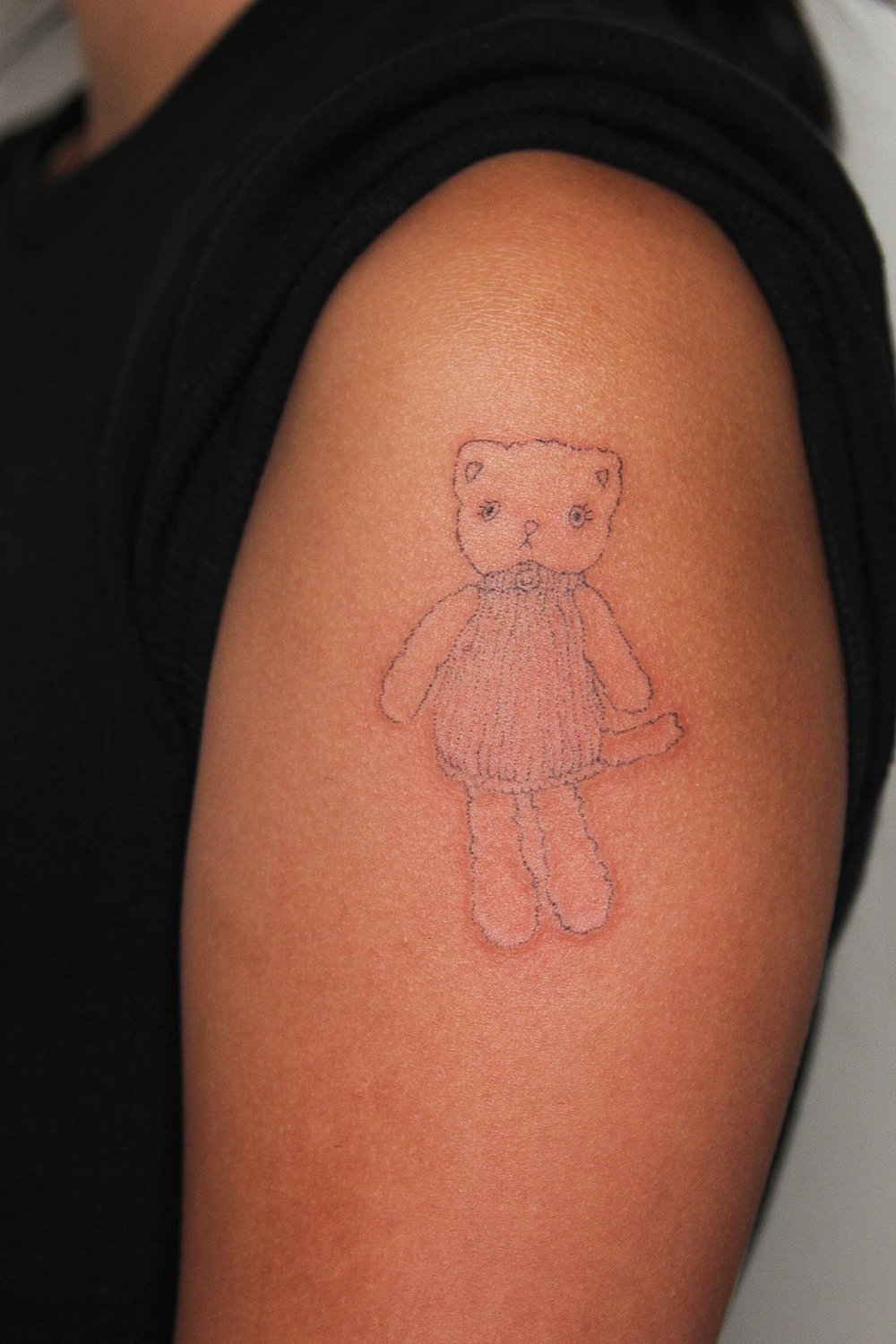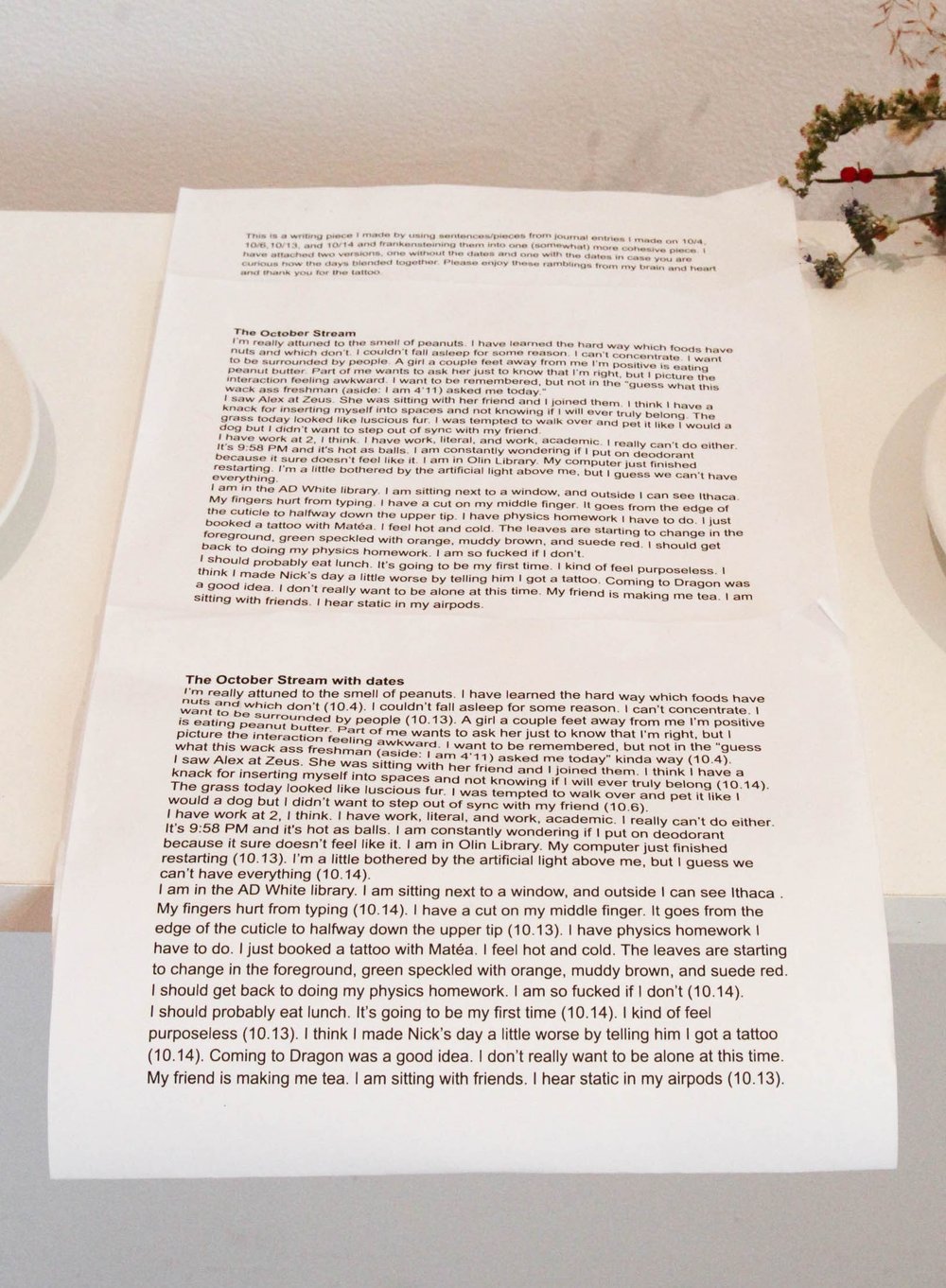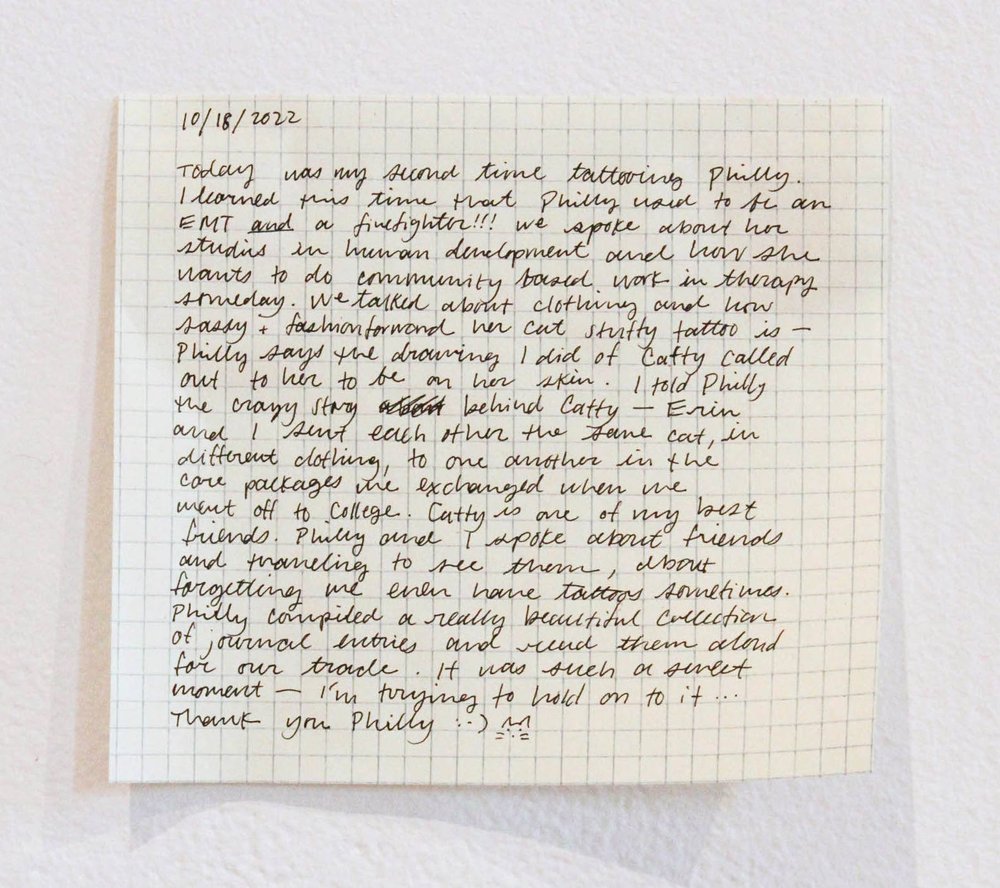 Eushin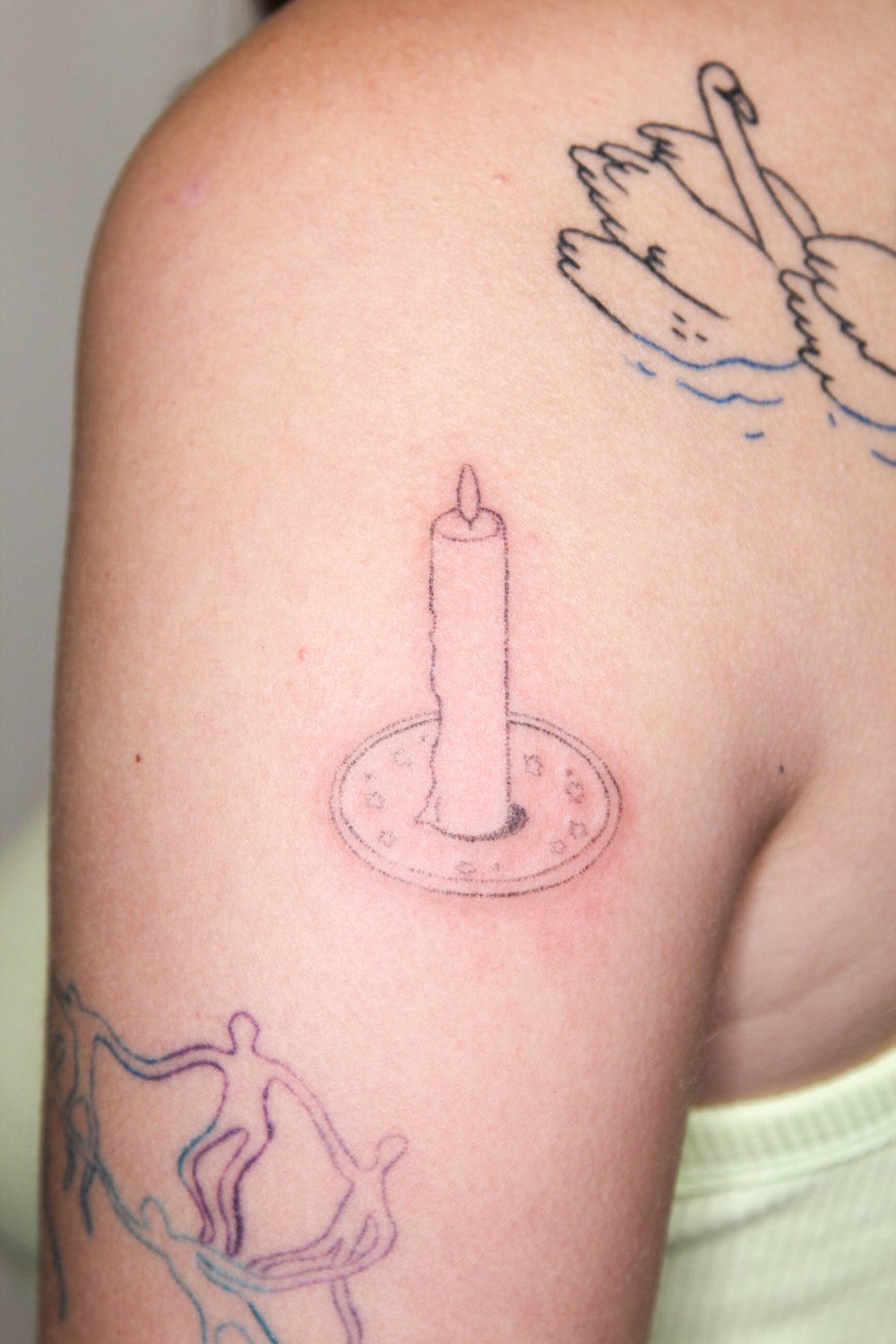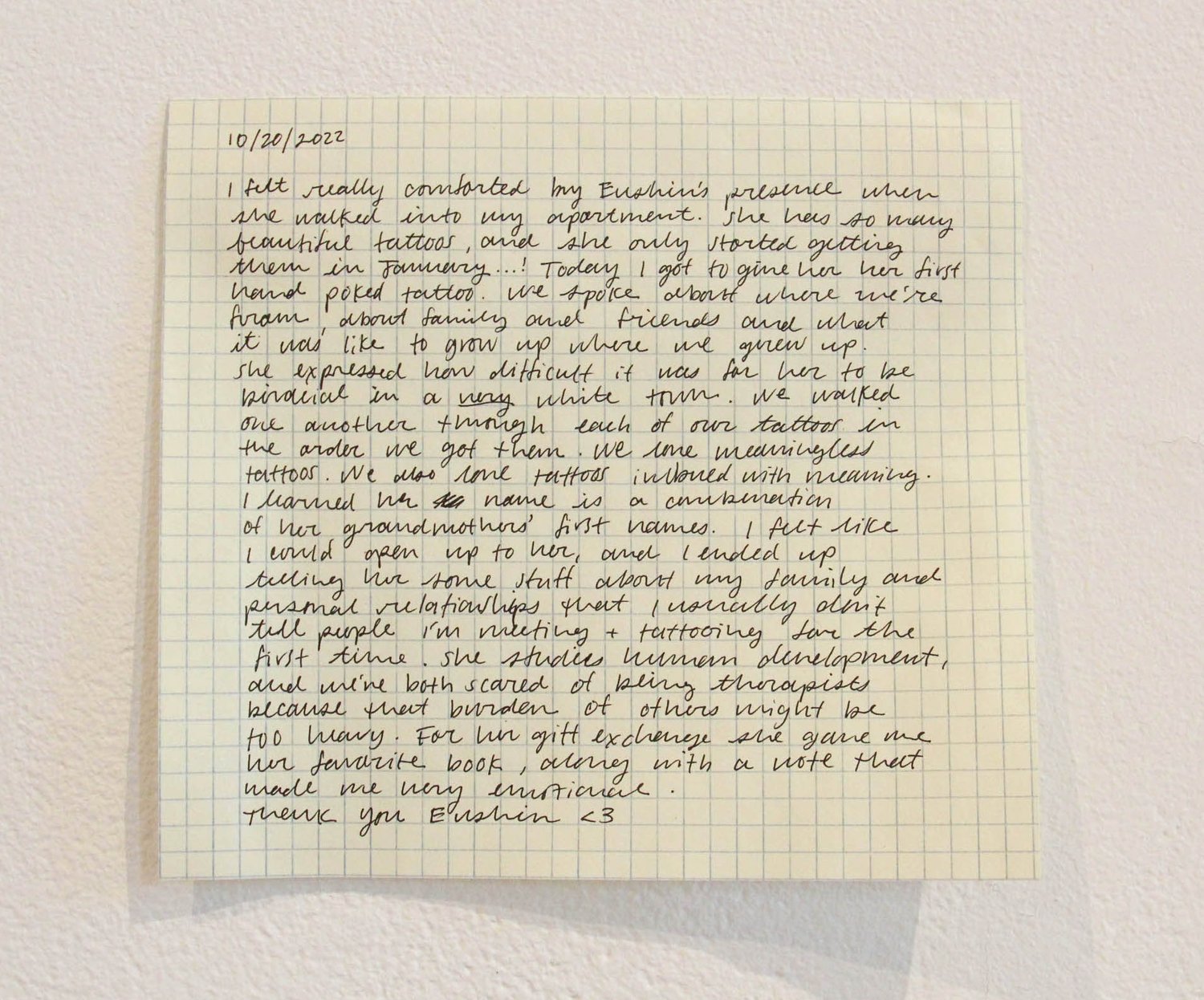 Julie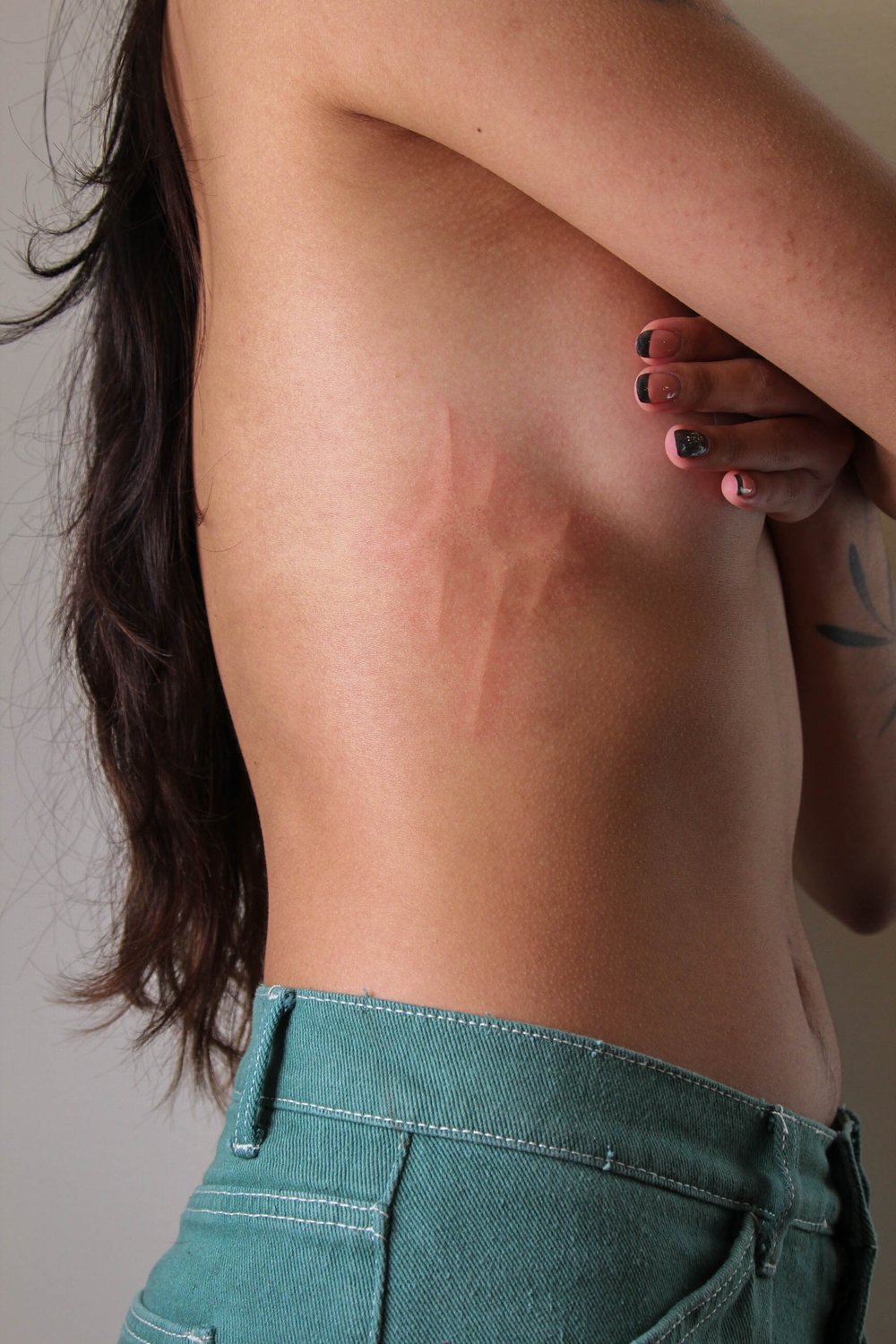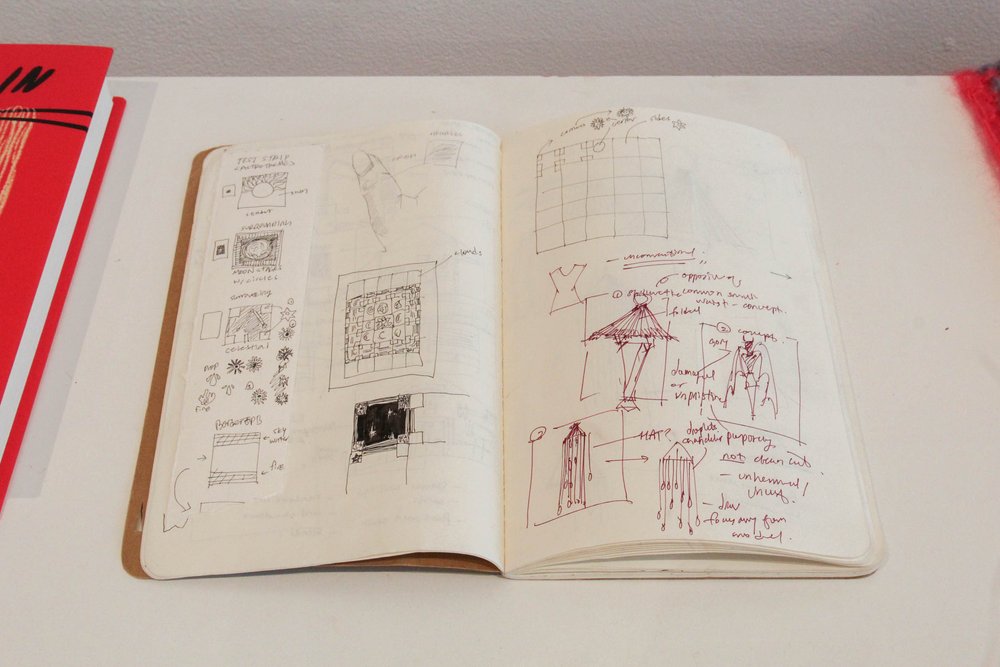 Madelyn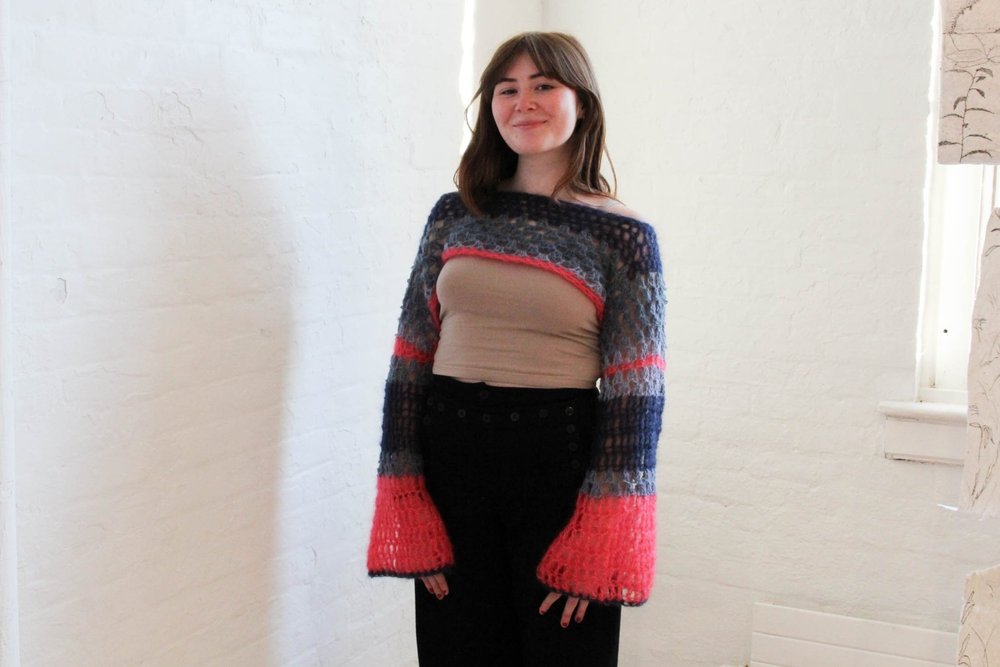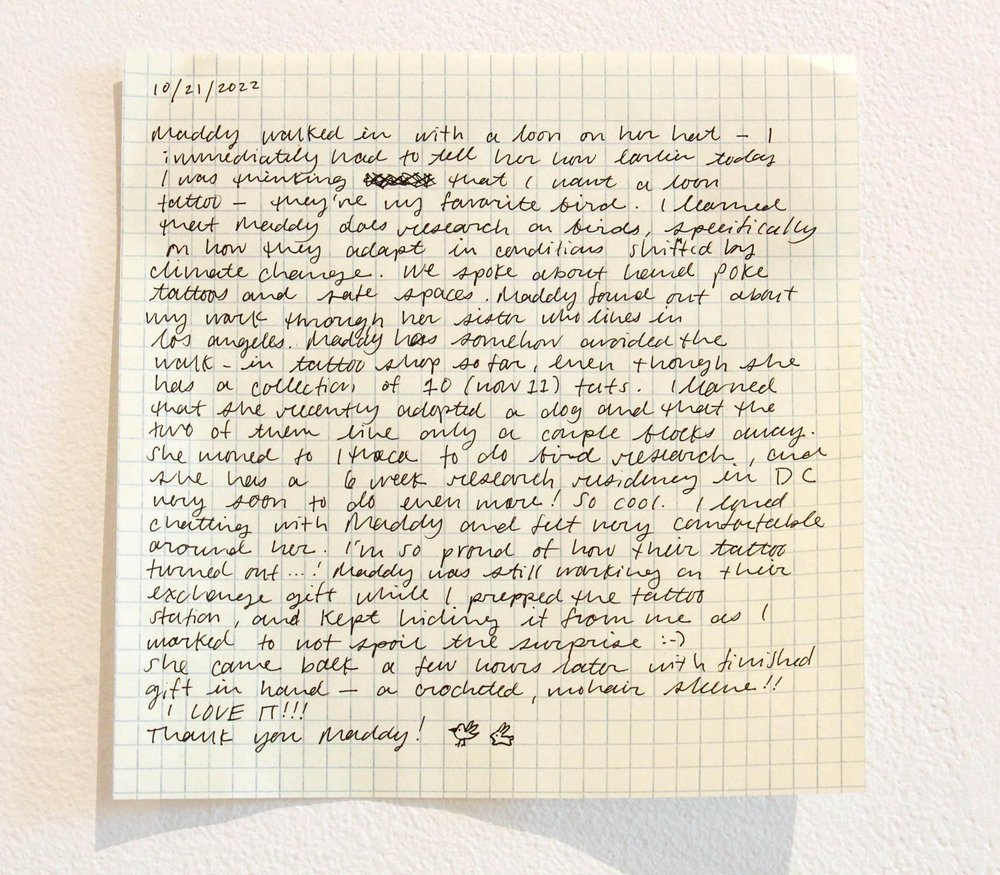 Sally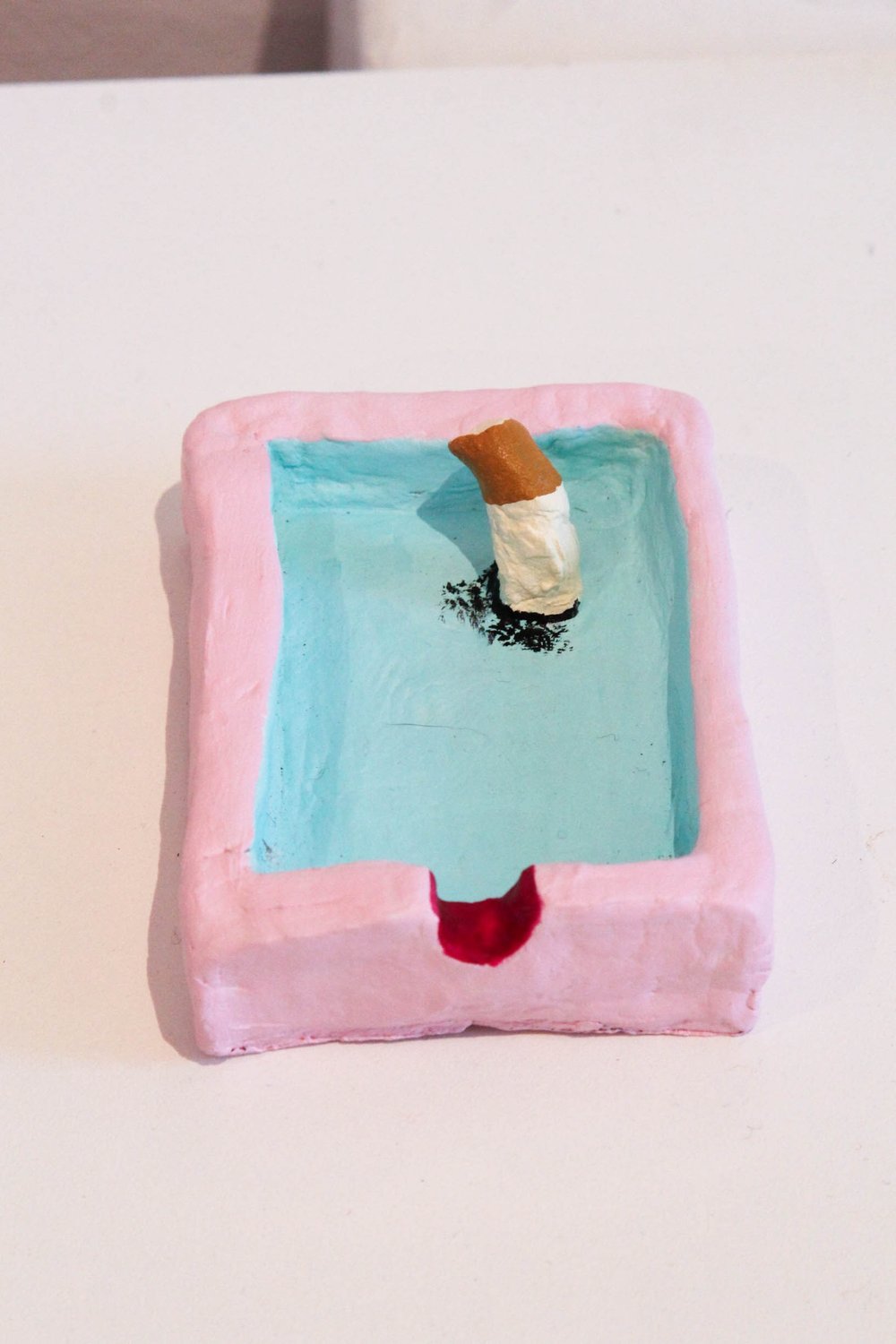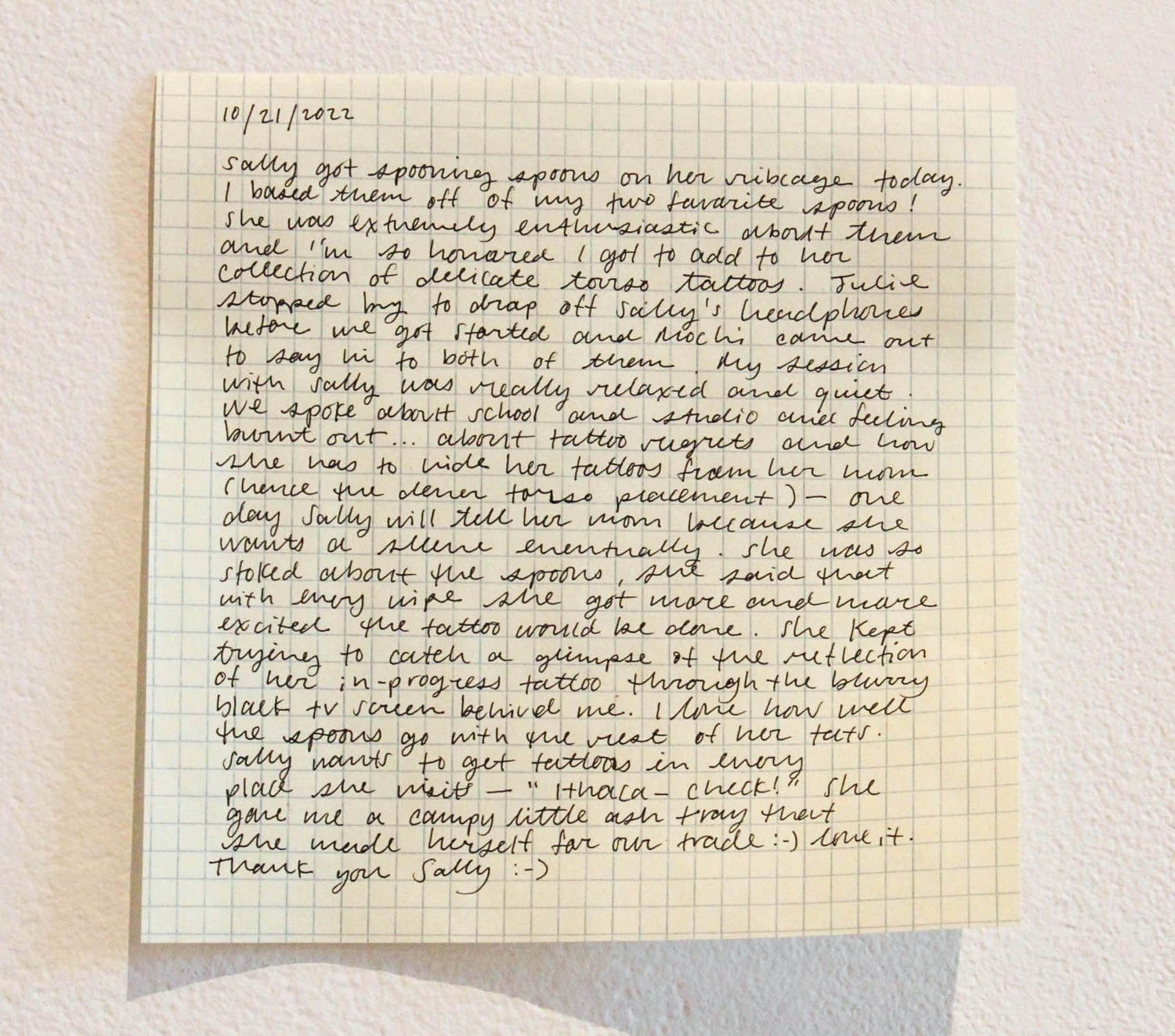 Grace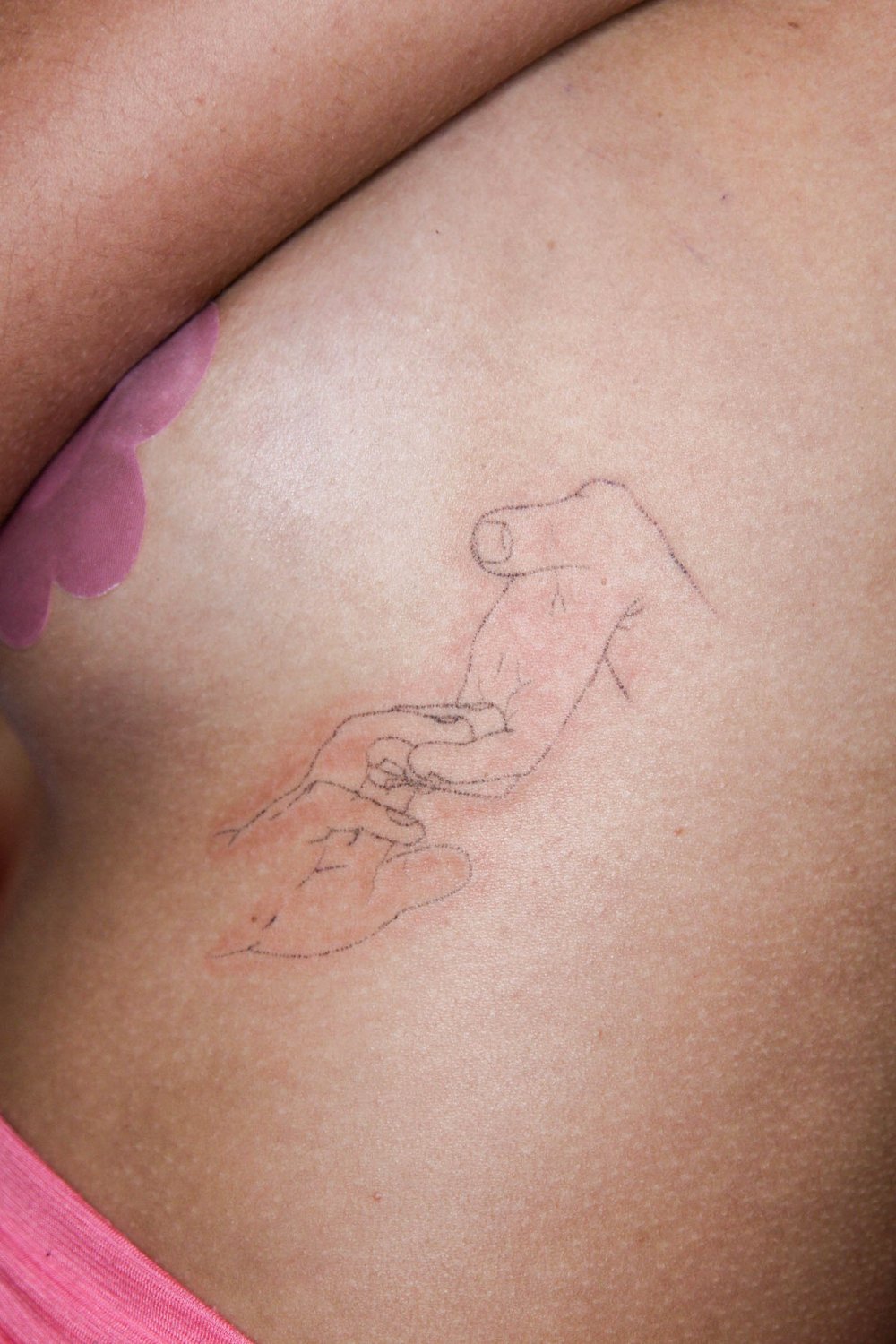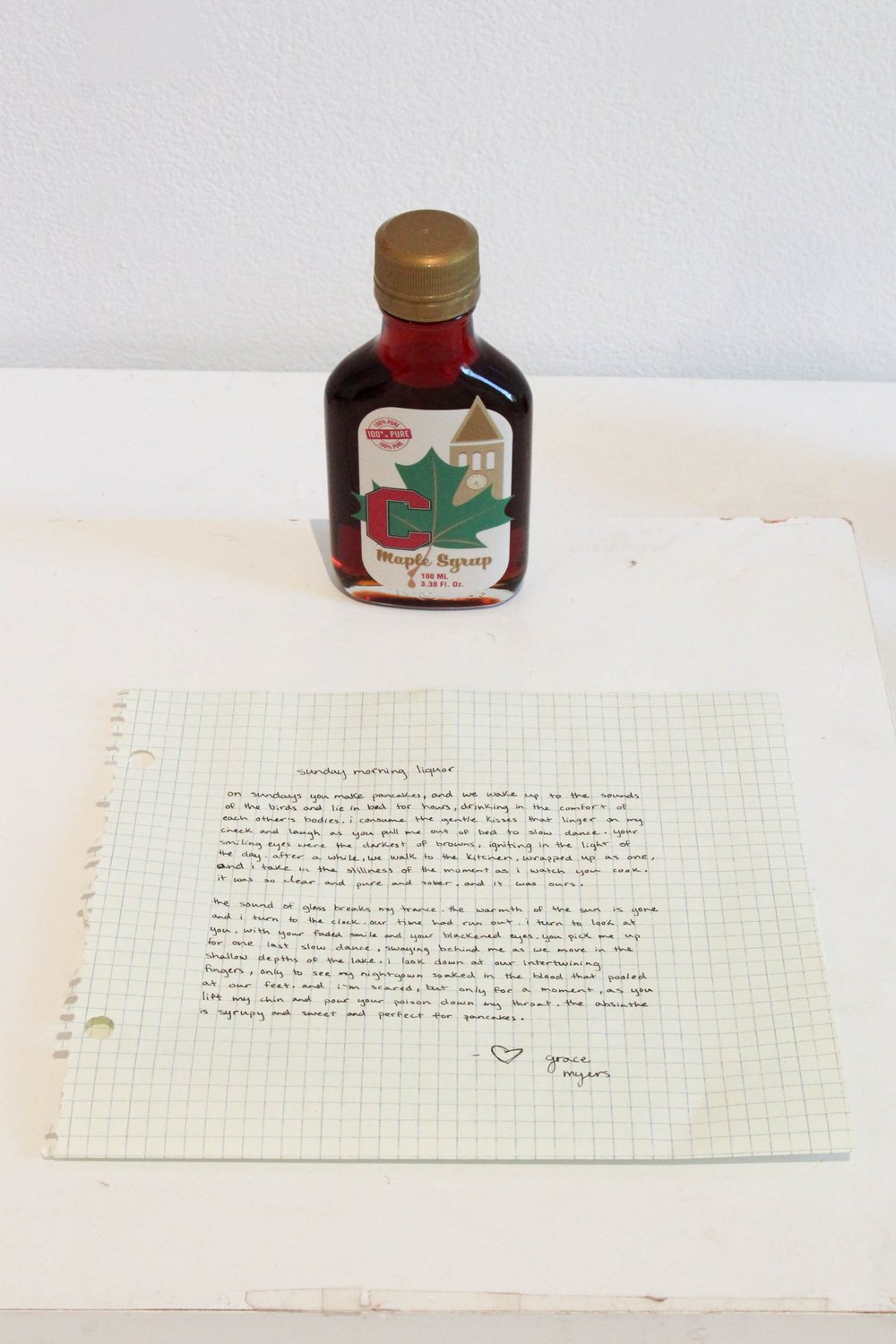 Rane